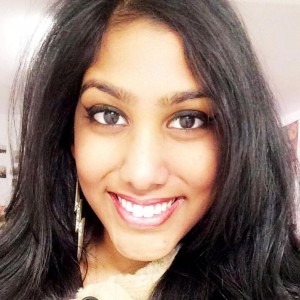 Culture Chair | Philanthropy Chair | Performance Chair
About Me
CLASS: Pi Psi | Fall 2016
HOMETOWN: Queens, NYC
Current Place of Residence: Washington, DC
BIRTHDAY: Semptember 21, 1997
ETHNICITY: Indo-Caribbean
MAJOR: International Affairs ~ Double Concentration [International Development & International Environmental Studies]
YEAR OF GRADUATION: 2019
BIG: Ashley "Sakarya" DaCosta
HOBBIES/INTERESTS: I love dancing, Disney (the classic and new animated films), Marvel comics, gaming (primarily Xbox & Nintendo consoles and League of Legends), reading of any kind, community service with kids and the environment, football, horseback riding, and SPONTANEOUS ADVENTURES!
Personal Statement
I am a New Yorker with an undeniable accent (yes, I say "cawfee" instead of "coffee," 'o's don't exist in my spoken vocabulary) and I absolutely love exploring new places, trying new foods and travelling. My parents are from the West Indies (the Caribbean) but I am also of South Asian/Indian heritage. I love dancing and performing, am friendly and outgoing and I have more heels and jewelry than I actually wear. I am also a bit of a geek - well a major geek- and I read Marvel comics, play all kinds of  video games (from Brawl to Kingdom Hearts to Halo to League of Legends to Zelda; I love them all), and am obsessed with Star Wars. I love The Walking Dead (or at least I did until they killed my favorite character #RIPGlenn) and Resident Evil is my favorite game franchise; because it makes sense that the girl who loves the colors princess pink and glitter gold is also obsessed with post-apocalyptic worlds.
Disney is my life, anyone can tell you this, and I know every single plot and song words for word. My dream job when I was little was to own the Walt Disney company and I have not forgotten it. My favorite classic films are "Lilo & Stitch", "Tarzan" and "Beauty and the Beast", and my favorite princess is Princess Kida from "Atlantis". I love the environment, have been study Spanish intensively, and would like to work in South America to help developing communities get access to clean resources, establish education systems for younger children, and protect wildlife worldwide. I am so happy to be a part of Sigma Psi Zeta and can't wait to meet all you beautiful ladies.