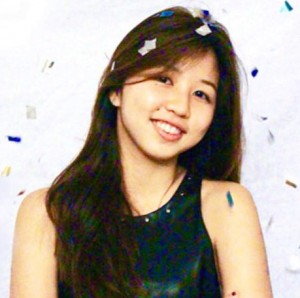 Helmina Bong
About Me
Class: Pi Phi | Fall 2015

Hometown:  Hong Kong

Birthday: March 24, 1997

Ethnicity: Chinese

School (Transferred): University of Southern California

Year of Graduation: 2019

Big: Aimee "Anteros" Liang

Hobbies/Interests: Words are hard. Come talk to me and find out my weirdest hobbies.
Personal Statement
Dare to be strong and be courageous, that is the road. Venture anything. Be brave enough to be loved, be something more than man or woman. Be tandy.