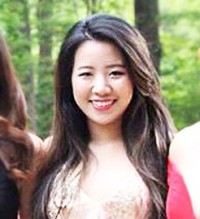 Ellen Zhang
About Me
Class: Pi Upsilon | Spring 2015

Hometown:  Chandler, AZ

Current Place of Residence:  Washington, DC

Ethnicity: Chinese American

Major: Business Administration

Minor: Economics

Year of Graduation: 2018

Big: Joyce "Vermeilyn" Guo

Big: Zoe "Aurenaria" Yang

Hobbies/Interests: I love watching movies and dramas! I like to spend my time dancing as well, especially K-pop dances. Walking around dc at night when the weather is nice is also relaxing and fun for me. Traveling around Asia and Dancing Jazz.
Personal Statement
Really Sarcastic and Supposedly Brutally Honest