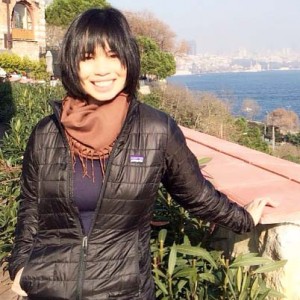 ABOUT ME
CLASS: Pi Lambda | Fall 2010
HOMETOWN: Manila, Philippines
BIRTHDAY: May 6, 1991
ETHNICITY: Filipino-Chinese
MAJOR: International Affairs, Visual Art
YEAR OF GRADUATION: 2013
BIG: Michelle "Azalie" Horikawa
LITTLE: Anh Thu "Calimeia" Tran
HOBBIES/INTERESTS: Too many to count! Art holds a special place in my heart.
PERSONAL STATEMENT: I am so fortunate to be a sister of Sigma Psi Zeta. Thanks for everything.