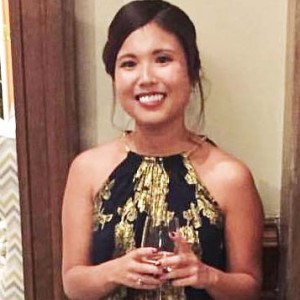 CLASS: Charter Class | Fall 2003
HOMETOWN: Penfield, NY
ETHNICITY: Korean
MAJOR: International Affairs
MINOR: English and History
YEAR OF GRADUATION: 2005
LITTLE: Gia "Quixotic" Monserrat
PERSONAL STATEMENT:
Kimberly McKee received her Ph.D in Women's, Gender, and Sexuality Studies from The Ohio State University. She is presently revising her dissertation into a book manuscript, Markets, Children and "Love": Investigating the Transnational Adoption Industrial Complex. Utilizing adoption from Korea to the United States as a case study, this project interrogates the institutional practice of international adoption. In doing so, she traces the origins of what she terms, the transnational adoption industrial complex, and challenges the portrayal of international adoption as solely an act of humanitarianism and child rescue. A chapter from her manuscript is included in the forthcoming anthology Critical Kinship Studies: Kinship (Trans)Formed, edited by Charlotte Kroløkke, Lene Myong, and Stine Wilum Adrian. Her work on the Korean diaspora will also appear in the forthcoming volume Click and Kin: Transnational Identity and Quick Media, edited by May Friedman and Silvia Schultermandl.
Dr. McKee's scholarship is recognized internationally and nationally known. She has presented her work at the triennial Korean Adoption Studies Symposium in 2010 and 2013 held in Seoul, Korea as part of the International Korean Adoptee Association (IKAA) Gatherings. She previously presented her findings to adult adoptees at the 2009 IKAA Mini-Gathering in Amsterdam, the Netherlands. The Social Science Research Council and The Research Center for Korean Community at Queens College, City University of New York has recognized her scholarship in the field of Korean Studies. In addition to sharing her research with an academic audience at the Association for Asian American Studies and Alliance for the Study of Adoption and Culture conferences, she maintains involvement with the Korean American Adoptee Adoptive Family Network, where she serves on their Advisory Council. Complementing her service to the adoption community is her involvement in mentoring Asian Desi Pacific Islander undergraduates.