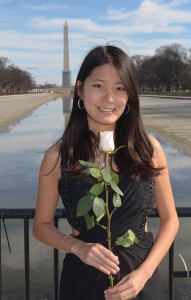 Hometown:  Houston, TX
Birthday: December 31, 1992
Ethnicity:  Chinese American
Majors: Sociology || International Affairs
Year of Graduation: 2015
Email: syzalegria@gmail.com
Big: Xiaozhou "Régalia" Fan
Little: Bella "LilYeva" Ge || Alexandria "GoldenGoddess" Ashmore
Hobbies/Interests: I love to eat, especially Asian food. Any type of noodles will do it.
I love music, whether it is composing, playing or listening to music.
I love certain sports, table tennis and badminton. Call me Asian, but yes I am Asian.
I love watching tv shows and sleeping. I'm pretty lazy and I love it.
Personal Statement: "The unexamined life is not worth living" -Socrates
Live life to the fullest is my motto. Happiness, not money, should be everyone's pursuit in life.