For this very special edition of Sister Spotlight, we are shining a light on our very own chapter president, Ellen "Chrysós" Zhang! Ellen has worked so hard this past semester to bring new life to Sigma at GW and has really brought a new professional focus to our chapter. Hailing from the Upsilon class of Spring 2015, she is approaching two years as a sister and has done such an amazing job for the sisterhood! Learn more about our business-savvy and sassy sister here!
Question 1: How has it been adjusting to your role as president of this chapter of Sigma Psi Zeta? What vision do you have for the future of the chapter?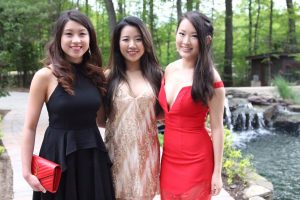 Adjusting to the presidency has been relatively smooth so far. There's many things to do so my free time has definitely decreased. My vision for the chapter is for sisters to have fun in the sisterhood and enjoy being around and supporting one another. I also want us to have a larger presence on campus. Sigma should also promote academic excellence and prepare sisters for their professional careers after graduation.
Question 2: You're in two Greek organizations on campus, Sigma as well as the business fraternity Alpha Kappa Psi. Other than the obvious differences in focus–Sigma being multicultural and AKPsi being professional–what do you think makes each organization unique from one another?
Sigma is more tight-nit, due to the fact that we are smaller, so personal relationships are developed on a much deeper value. However, AKPsi has definitely prepared me better for my professional career and I have also made kickass friends in it. Sigma has helped me grow as a strong individual and social person, while AKPsi has helped me grow as a career-path driven student.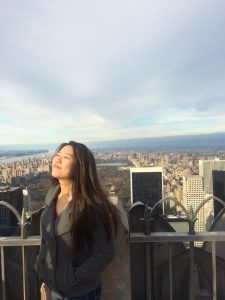 Question 3: Where do you see Sigma and AKPsi taking you in your future? How has each organization helped you reach those goals?
I can see myself benefitting immensely from my leadership position in sigma as well as building a lifelong bond with sisters, which is immensely valuable further down the road. For AKPsi, I can see myself being much more at ease in business settings and the network it provides me will also largely benefit me.
Question 4: I think a lot of people don't realize how much you love to dance! Tell us more about that! How did that love get started? What are your favorite songs to dance to? What's your favorite dancing styles? 
I love dancing to hip hop, kpop, and jazz. I first gotten into it during my high school years and have enjoyed the process of learning and excelling in my performances. My favorite songs to dance to include Yonce, Good for you, You think, etc. I'm a lazy person so I never go to the gym, but dancing has always been a motivation for me to exercise. I'm just really sad I don't have the time now to dance because I'm involved in so much and I don't want to stretch myself too thin, but I use every summer to catch up!